---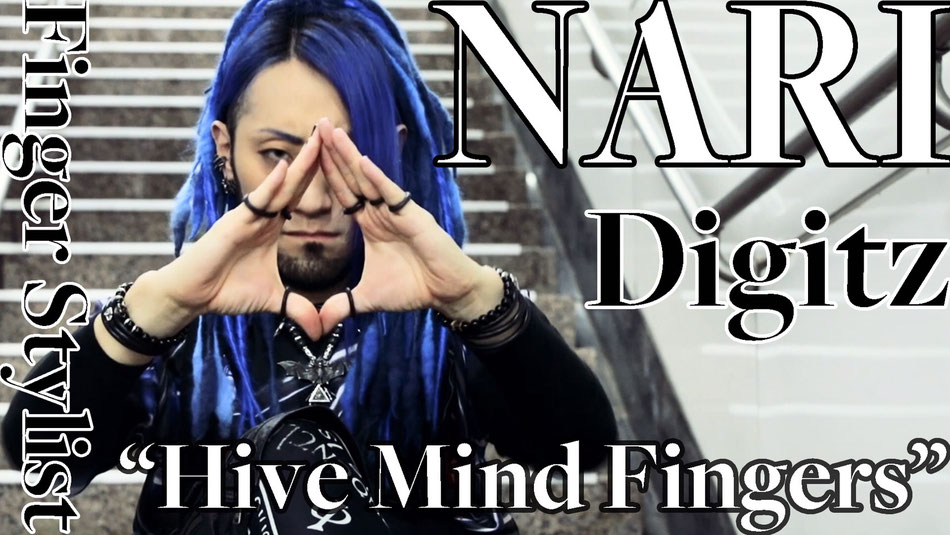 ~ Awards ~
◆2012 AXIOM All Finger Styles
World Championship Winner (U.S. Baltimore)
◆ 2014 AXIOM All Finger Styles
World Championship Winner (U.S. Baltimore)
◆2018 OPEN YOUR MIND 2018
Winner of Finger Style Battle (Japan)
◆2014 Member of USA/ Finger Styles originator "Dark Matter Squad"
◆ 2018 USA/ Vogue Originator House of XTRAVAGANZA member
~performance~
~judge~
◆ 2015 Dexterity Dance League World Championship Jury (U.S. San Francisco)
◆ 2016 Govement house performance (Australia)
◆ 2016 Tenyo Magic Festival Performance (Japan)
◆ 2016 Pacific Venus Cruse Onboard Show (Japan)
◆ 2016 Lamborghini New Car Presentation Opening Show (Japan)
◆ 2016 FIAT 500X New Car Presentation Opening Show (Japan)
◆ 2018 Dexterity Dance League Guest Performance & World Championship Jury (U.S. New York)
◆ 2018 Equilibrium event Guest Performance & Workshop Guest Lecturer (U.S. Kansas)
◆ 2019 Supernova Party Performance & Jury & Workshop Lecturer (Taiwan)
~ Music related choreography ~
~Casting history~
◆ 2011 Sakanaction Makuhari Messe 20,000 people live, "Kamen no Machi"
◆2014 SUMMER SONIC (Performance on special stage)
◆2017 idol group (Osaka☆Spring/Summer/Autumn/Winter) choreography "Chameleon Girl" choreography
◆2018 Sexy Zone Live Tour "repainting Tour 2018" luv manifesto choreography
◆ 2019 R.O.C.K.M.E.ft. Marty James (Dave Aude Remix) MV appearance
◆ 2020 "Judgment --Uki Miusaki" MV appearance
◆ 2020 "BLACK DREAM DAY --Uki Miusaki" V appearance
~ CM appearance history ~
◆ 2019 Amazon (Black Friday Advertising CM)
◆ 2019 movie "Dance with Me" (finger dance choreography)
◆ 2017 Pizza Hut China CM
◆ 2017 Nichiban Care Leave WEB CM
◆ 2017 JAL JAPAN AIRLINES APP CM
◆ 2016 SONY Motion Sonic Project WEB CM
~ TV media appearance ~
◆ Performance appearance on Abema TV "TV where the rough stones of Daimaou Kosaka appear"
◆ Mainichi Broadcasting System "MBS DANCE GRANDE" DIGITZ special feature
◆ TV Osaka "Monster Engine Rooftop Entertainment-Aim for Top-" NARI Guest Appearance
◆ DTV channel "OH! Mai DA PUMP !!" NARI guest appearance
◆ NTV "Arashi ni Shiyagare"
◆ Fuji TV "Mezamashi TV"
◆ Live appearance on Nippon Television "Refreshing"
◆ NTV "I tried to compare tonight 2 hours SP"
◆ TBS TV "Arabikidan Year-end SP"
◆ NTV "Information Program ZIP!"
◆ NTV "Zoom in Saturday"
◆ Kansai TV "Yoidon"
◆ Asahi Broadcasting "Story of Mr. A after the rain"
◆ TV Asahi "Design Code"
◆ Fuji TV "Futami Theater New Year Special Program" Tokoro George Collaboration
◆ NHK "Cool japan New Year's Day special program -Japan that surprised the world-"
◆ CS AXN JAPAN "Asias got talent special program"
◆ Italian long-established program "Tu si que vales"
◆ Singapore program "Asia's got talent 2017"
◆ Korea "KBS News"
◆ American information program "Right this minute"